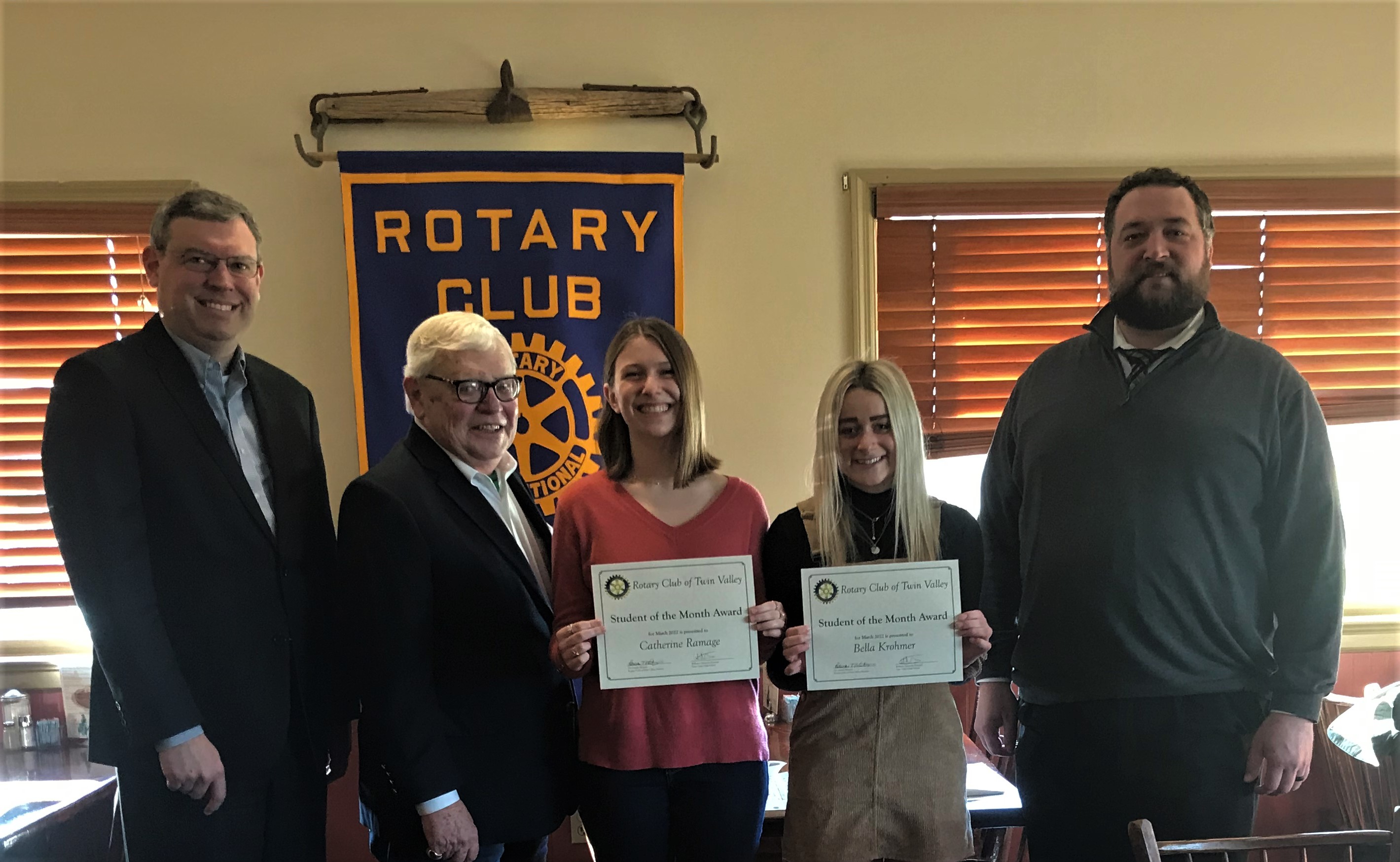 Dr Patrick Winters, Chris Doyle, Catherine Ramage, Bella Krohmer, Bill Clements
Catherine Ramage
Cat Ramage is a senior at Twin Valley High School. She is an active participant in the Theater Arts Club, Musical, National Honor Society, International Thespian Society, and Select Chorus.
Outside of extracurriculars, Cat has been the school's intern in the Computer Science department for two years and has up to her orange belt in the Israeli self-defense technique Krav Maga.
She is not only the President of the Theater Arts Club but will be also playing Miss Hannigan in the school's production of "Annie" happening April 7th through 10th.
After graduating, she will be attending Carnegie Mellon University in Pittsburgh to major in Data Science and Statistics.
Cat is looking forward to attending Carnegie Mellon while also staying close to her family and friends.
Bella Krohmer
Bella Krohmer has been a part of the Twin Valley Community since Kindergarten and has spent years integrating herself into the community.
She has been on the Varsity Cheerleading team for four years and also is her class's spirit captain.
She is involved in a plethora of clubs including National Honors Society, Student Council—where she sits on the executive board—LINK, and Heroes. She is the senior class co-president and rec cheer coach for flag cheerleading.
Bella also helps coordinate game themes for athletics and runs numerous social media accounts.
She plans on attending a four-year university majoring in Nursing; she also hopes to advance her Spanish-speaking skills.